Learn the difference between CBD Isolate and Full-Spectrum CBD and find why it matters when it comes to relief.
Which is better, CBD isolate or Full-Spectrum? We're exploring that question and more in this article on CBD Oil.
You'll learn about compounds called cannabinoids, aromatic molecules called terpenes, and a phenomenon known as the entourage effect.
By the end of reading this, you'll know the difference between CBD isolate and Full Spectrum CBD Oil. Let's get started!
What Are Cannabinoids & Terpenes
CBD, or cannabidiol, is just one of over 120 + naturally occurring compounds found in Hemp. Called cannabinoids, all of these compounds represent a Full-Spectrum of Hemp's chemical profile.
Also present in Hemp are compounds called Terpenes. These aromatic compounds are found throughout nature and play a variety of important roles within the biosphere.
Similar to cannabinoids such as CBD, Terpenes have unique health benefits. If you've ever relaxed with the smell of lavender, invigorated by fresh citrus, or savored the essence of cut basil leaves than you've enjoyed the beneficial effects of Terpenes.
Keep reading to learn how cannabinoids and terpenes synergize in the body to create an exponential boost in benefits known as the entourage effect.
As mentioned, Full-Spectrum CBD Oil is defined as including CBD as well as secondary cannabinoids including CBG, CBD, and trace amounts of THC, terpenes, and other compounds such as flavonoids.
State of the art CBD extraction and processing methods are required to preserve Hemp's naturally occurring Full-Spectrum cannabinoid profile.
Advanced CBD Hemp processing equipment is needed to purify raw CBD extract from potential contaminants such as heavy metals and pesticides. However, if not done properly, the volatile secondary cannabinoids and terpenes can be destroyed.
This type of equipment can also isolate each molecule based on its weight and other variables, allowing producers to create THC-free CBD products and CBD isolate-based products.
CBD isolate refers to pure CBD or cannabidiol. So which is better, isolate or Full-Spectrum? Research shows that the benefits of CBD alone are limited by what's clinically referred to as a bell-shaped dose-response curve.
That means that taking higher amounts of CBD alone doesn't increase its benefits. However, studies have revealed that the presence of naturally occurring secondary cannabinoids and terpenes helps cannabidiol to break the dose-response limitation.
These results don't necessarily indicate CBD isolate has no benefit, it just suggests it needs some synergy from other hemp compounds.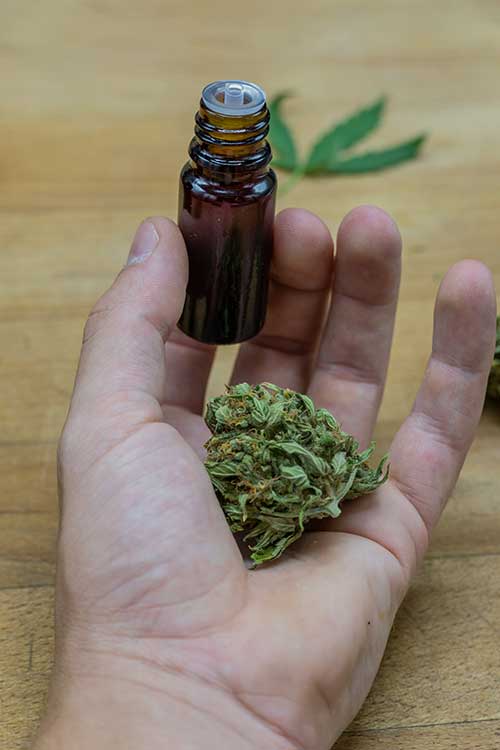 There are benefits to using CBD Isolate. For example, isolate can easily be used with food or drinks without making them taste like earthy hemp oil.
Another big advantage to using CBD isolate is that there is zero risk of testing positive for THC on a drug test or failing a marijuana drug test.
Isolate doesn't cause you to feel high or stoned and can be easily combined with other health foods such as smoothies. If you're concerned about drug testing or just want to add CBD to your daily health routine, Isolate could be a good choice.
MAXCBD Wellness for Quality CBD Oil
Thanks for reading! Do you want to learn more about CBD Oil's beneficial properties? Be sure to read our other blog articles linked below.
If you've enjoyed this article please share it with others who you think will also find it helpful.
You can browse MAXCBD's wide selection of High-Quality Full-Spectrum CBD Oils, Isolate CBD Oils, Capsules, THC-Free CBD products for pets, and more by clicking the link below!
Sources: